It's definitely a walking trail. In fact, it's such a leisurely path that carrying a water bottle larger than 16 ounces could be considered extraneous packing. There are benches conveniently located every few yards, not because a rest is needed but because it's wanted in order to sit and enjoy the relaxing babbling stream and chirping birds, commonplace features of nature that are a fairly exotic experience for residents of central Los Angeles.
Ferndell Trail gets crowded on the weekends and Fern Dell Drive, the street that runs parallel, has limited parking so early morning or weekday visits are advisable. Not just due to the popularity of the trail and café but also because it's a good place to park for those who want to hike the more strenuous trail up to the Griffith Observatory rather than drive.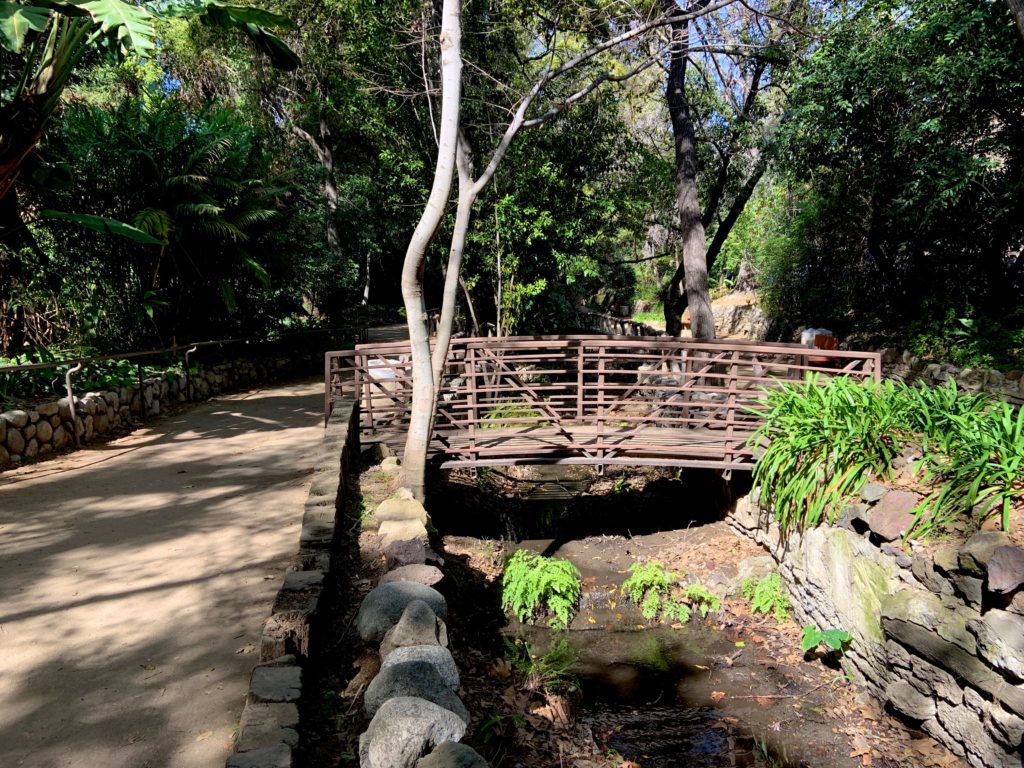 The trail has several arms that braid back and forth across a demure little stream with quaint wooden bridges and stone steps along the way, making it a rustically fun path for kids. It's also a great trail for kids since there's a sizable playground at the top, directly across from the Trails Café.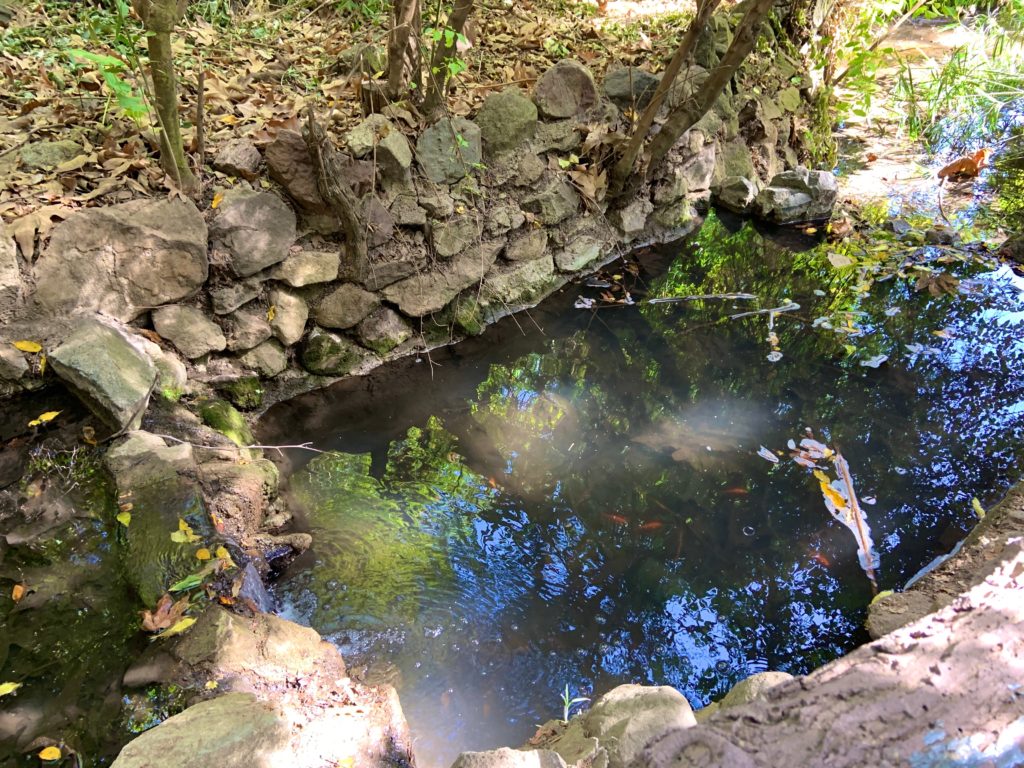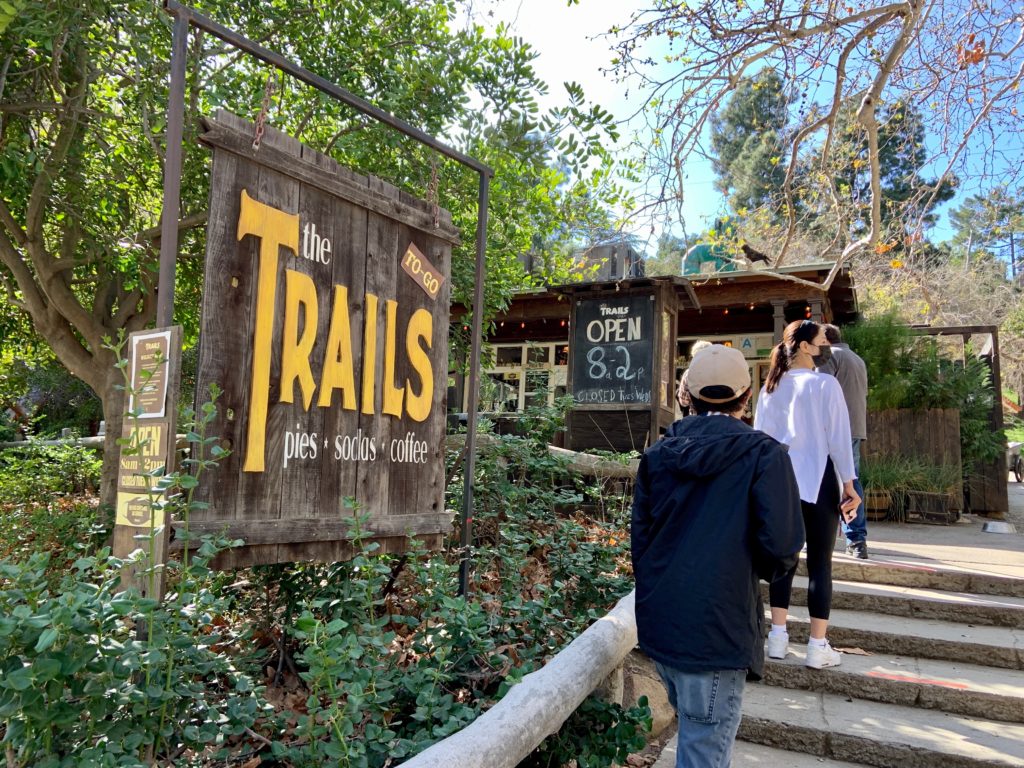 The Trails Café is a charming wooden cabin in the woods decorated with fairy lights, surrounded by California native plants. In addition to teas, coffees, and pastries, the menu offers vegan options, enough that more than one Yelp review laments the limited meat options (though the snake dog, an all-beef hot dog wrapped in puff pastry, is a local favorite). The café also makes its own almond milk. Visitors should keep in mind that hours of operation vary, depending on the season.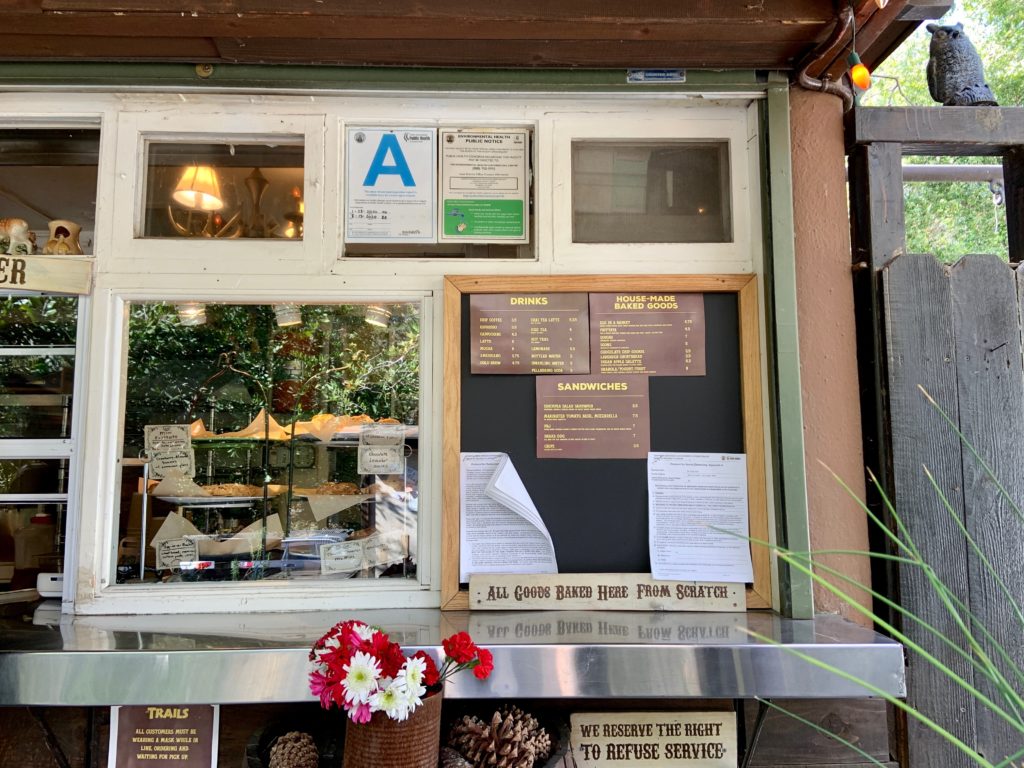 A deer may be spotted wandering the surrounding hills and as it nears closing time, the crickets begin to chirp in the shade of the setting sun. The trail and café are both dog-friendly.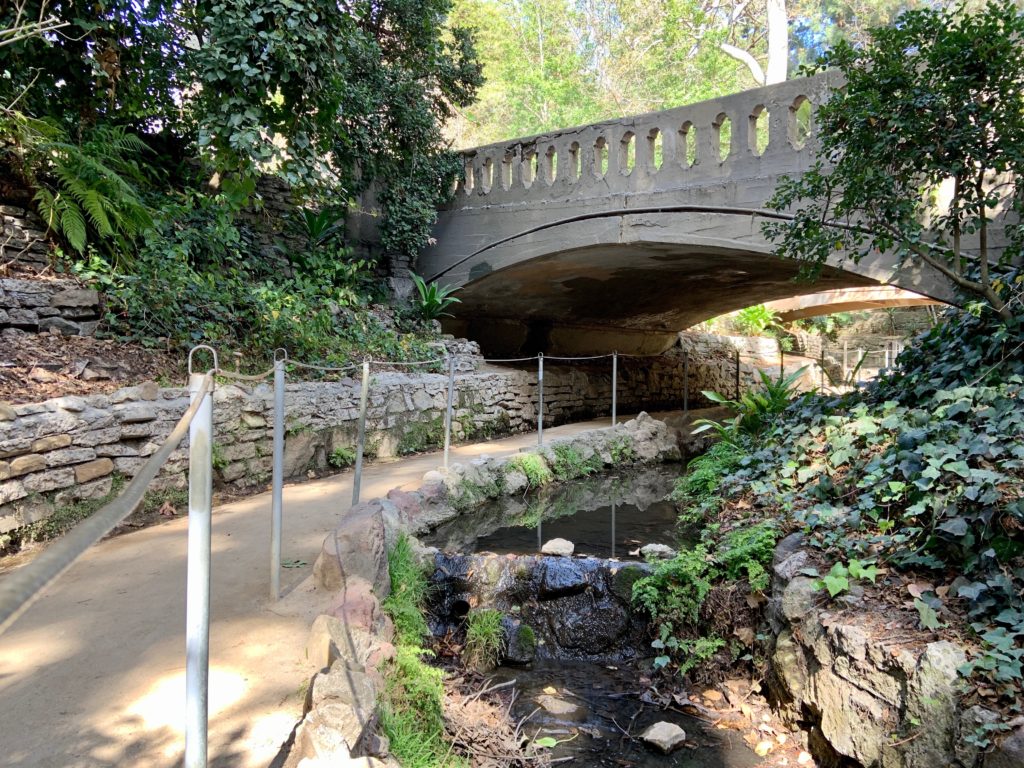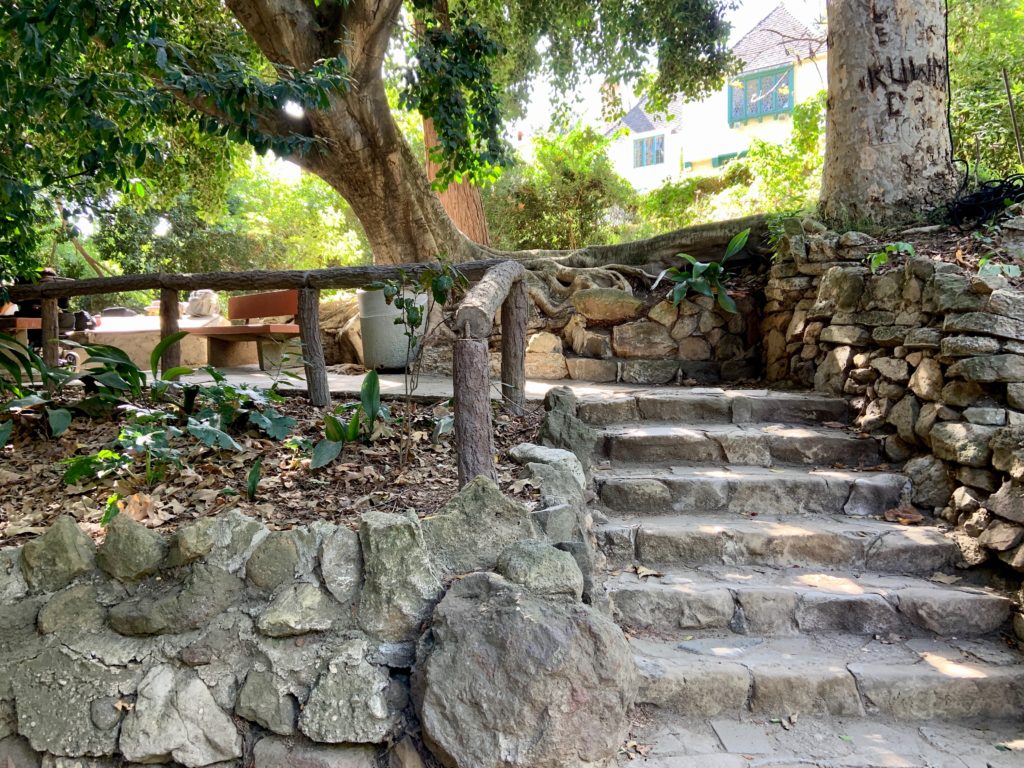 The Ferndell trail head is a quick 10-minute walk from the Hollywood/Western metro red line station and since the trail is only a quarter mile in length, it's a perfect way to experience Griffith Park on limited time. But whether time is an issue or not, the Ferndell Trail and Trails Café are two of the many highlights of Griffith Park.