The Musso & Frank Grill isn't just a restaurant, it's like the ancient redwood tree of Hollywood, a wise old edifice that staked its territory long before the city that grew up around it. It's witnessed the highs and lows of Hollywood through the decades but has maintained its sophistication with white linen tables and bartenders in bowties. And it's always been a celebrity stomping ground, which is one of the reasons, some might say, Musso and Frank's is more Hollywood than Hollywood itself.
The restaurant first opened its doors in 1919, back when "Hollywood Boulevard was a dirt road", said owner Mark Echevarria, a statement that was repeated multiple times during the ceremony in 2019 when Musso & Frank's received a star on the Walk of Fame. It's the first and only restaurant to be granted such an honor.
Productions like "Mad Men", "Oceans Eleven", and "Once Upon a Time in Hollywood" have filmed inside Musso and Frank's due to the classic interior and rich history. The restaurant has been partially owned by the same family since 1927 and there are still light fixtures and furniture in parts of the restaurant that date back to 1934. Back then, a portion of the current space was sectioned off as the "Back Room", reserved for Hollywood elite.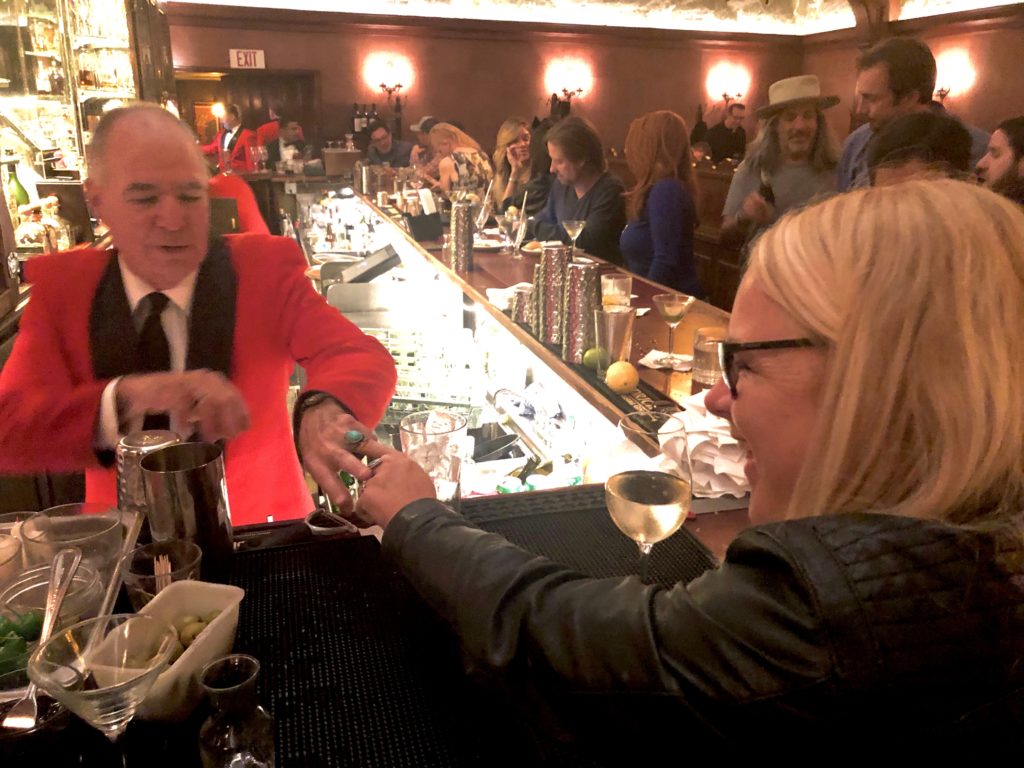 Musso and Frank's is the kind of place where customers can sit alone at the mahogany bar enjoying a classic martini and get to know the bartenders and nearby patrons who will share oft-repeated tales about how F. Scott Fitzgerald would proofread his work in a corner booth and how Charlie Chaplin's favorite dish was roasted lamb kidneys.
Today, the upscale menu is designed by executive chef J.P. Amateau, who grew up eating at Musso and Frank's. In addition to the standards, the menu also offers a lot of curious yet classically haute dishes like diplomat pudding, filet of sanddabs, or grenadine of beef. There's even a smoked tongue sandwich, which the owner admits is not very popular but they keep it on the menu out of respect for the regulars who have been ordering it for fifty years.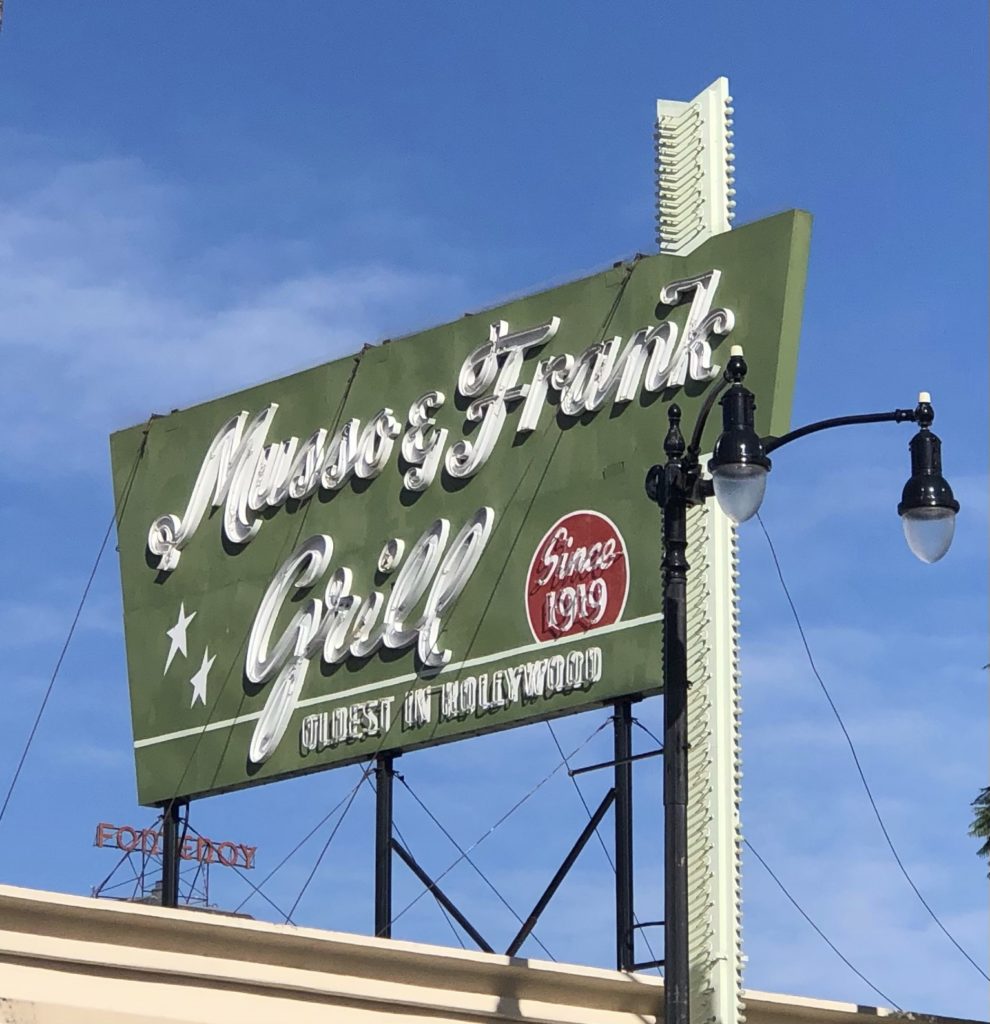 There are tons of hip Hollywood spots to grab a smart cocktail and trendy tapas but as it states on the sign out front, the Musso and Frank Grill is the oldest restaurant in Hollywood. So for those who want to step back in time with a well-crafted sidecar or brandy alexander, no one does it better than Musso and Frank's.