Imagine buying organic milk and humanely-raised beef from the back of the truck of the farmer who raised the cows… yet you're standing just a block away from Capitol Records and Hollywood Boulevard. It's that weekly mingling of city and country life that makes the Hollywood Farmers Market so quaint.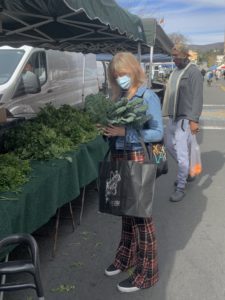 Since 1991, farmers have driven in from the outskirts of Los Angeles County to bring fresh produce, jams, flowers, olives and oils, dairy, vegan milk and cheese, and much more to the residents of Hollywood who have the drive to wake up before noon. Every Sunday, between the hours of 8 am and 1 pm, vendors line the streets of Ivar and Selma Ave. Shoppers carry reusable grocery bags or pull wagons loaded with plants and herbs as they sample fine cheeses and raw nuts.
As with all food that is organic, ethically sourced, and locally grown, the prices are higher than what can be found in chain grocery stores but that's the cost of quality and it's going directly to the producer, cutting out the middle man. Vendors often offer deals as they're packing up in the afternoon. Most vendors also now offer card, Venmo, EBT, and WIC payment options, as well as cash. Entry into the market is free.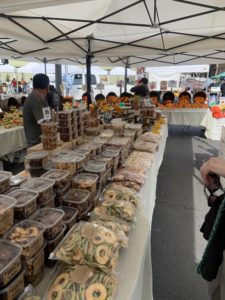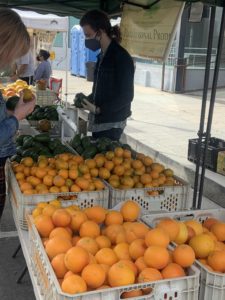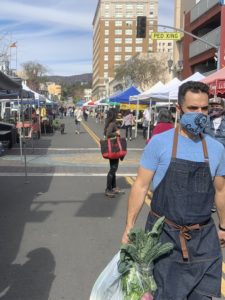 Since Hollywood is fairly quiet on Sunday mornings, parking in the neighborhood is easier than usual. Alternately, there are pay lots nearby and it's also easily accessible by public transit. Whether shopping for organic produce or people watching while sipping a oat milk latte, the Hollywood Farmer's Market is a great start to quintessential Sunday Funday.