This frequently Instagrammed mural was famous long before Emma Stone strolled past it in a scene from LaLa Land. The 20 x 30-foot mural depicts 71 classic movie stars from Hollywood's golden age like Marilyn Monroe, James Dean, Charlie Chaplin, Joan Crawford, John Wayne, and Elizabeth Taylor, to name a few. It's named "You are the Star" because the celebrities are seated in a movie theater, their eyes focused on the foot traffic passing by. Judging by the faded façade and wear and tear the mural has endured over the years, one might think it's a remnant painted during Hollywood's golden age but it was actually painted in 1983, which was more like Hollywood's glam rock age.
The unassuming location of the "You are the Star" mural—the southeast corner of Hollywood Boulevard and Wilcox Avenue—is a perfect aesthetic mashup of Hollywood's many phases. For starters, the Attie Building, on which the mural is painted, is an art deco relic built in 1931 for the purpose of office and retail space. The building features art deco flora and fauna panels that frame the upper floor windows, which now have a virtuous energy compared to the flirtatious "Playmates" sign underneath.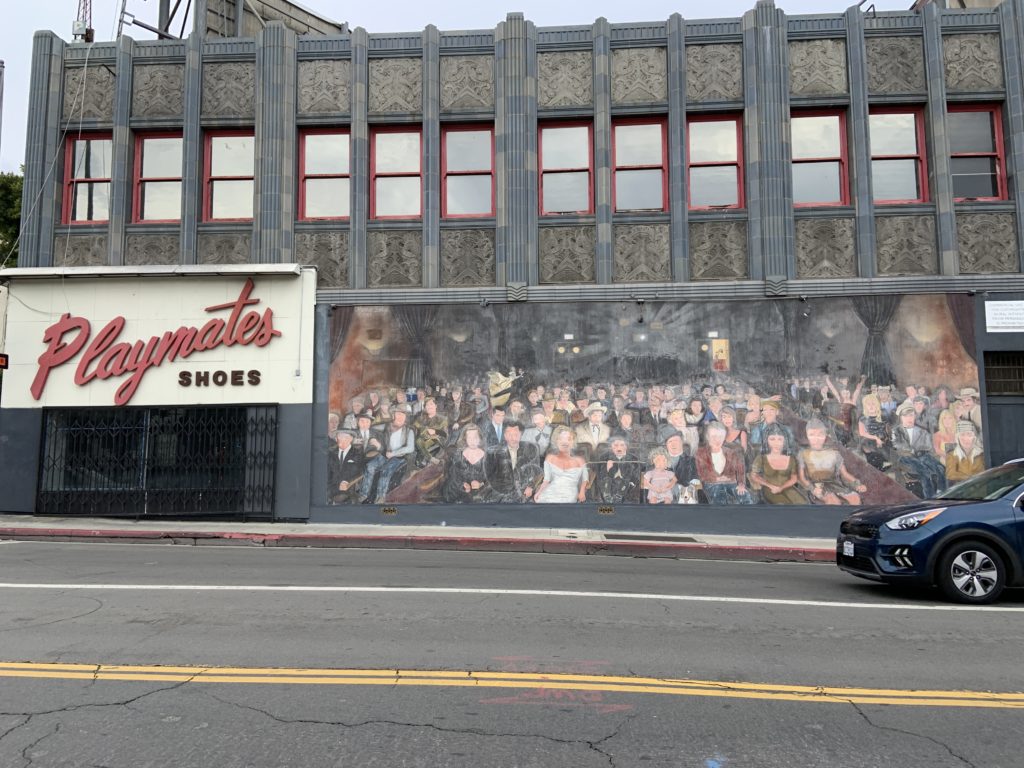 Playmates Shoes, formerly Playmates lingerie, is still owned by the Attie family. It's a vestige from the seedier days of Hollywood Boulevard when Mötley Crüe groupies and girl rockers worked the register. When the Attie's son took ownership of the building in the early 1980s, he asked his friend, Thomas Suriya, to paint a mural on the side. In those days, Suriya was an amateur artist. He painted his friend's mural for free, not knowing it would turn into an artistic landmark. After "You are the Star", Suriya was commissioned to paint a mural for the Los Angeles Wholesale Produce Market and another for the now- defunct KFAC radio station. Suriya stopped painting murals in the late eighties but in 2007, the Hollywood Arts Council commissioned him to retouch his now-famous masterpiece.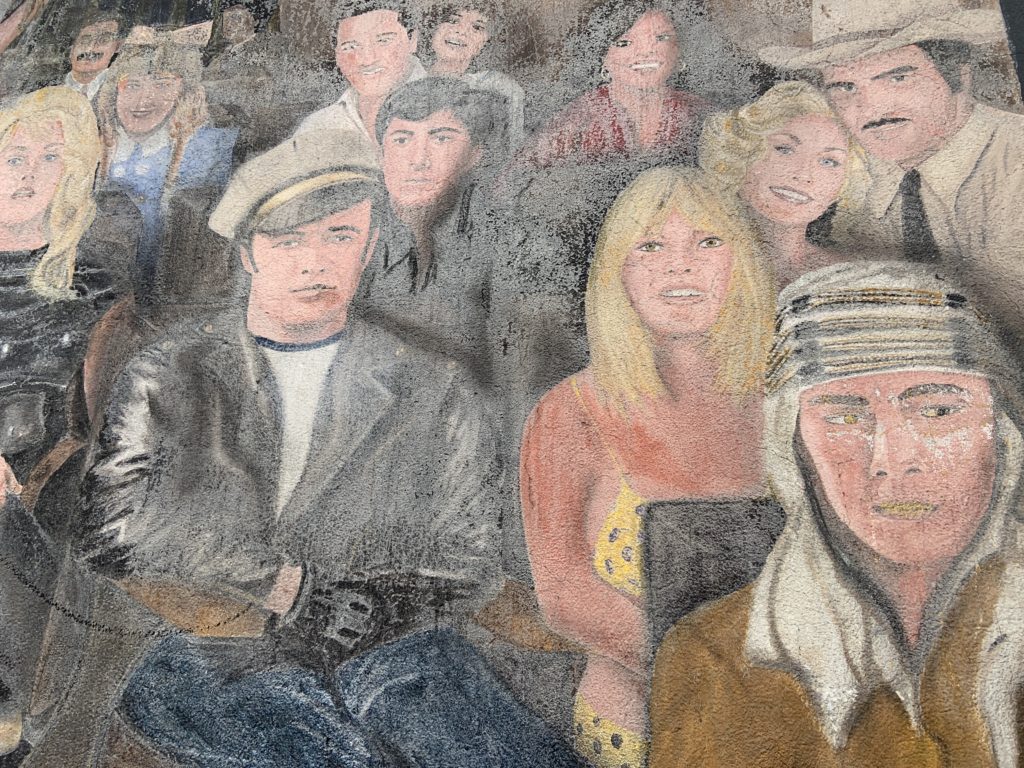 The latest phase for Hollywood is the rise of mixed-use luxury development projects. The Hollywood and Wilcox development plans to construct a 15-story, 260-unit apartment tower behind the Attie Building with commercial space on the ground floor and underground parking. The historic Attie Building will remain intact and a new business will take over Playmates but as any Hollywood local knows, buildings and businesses come and go but it's a pretty safe bet that "You are the Star" is here to stay.