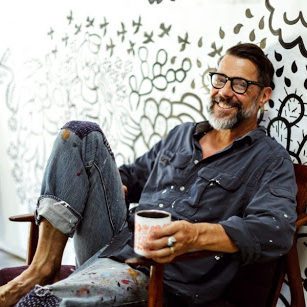 Eric Junker channels his restless energy into creating art and design inspired by the colliding energies of his life in urban Los Angeles and his passion for nature and road trip adventures. His murals can be found throughout Southern California, and as far afield as New Mexico, Texas, Louisiana, Baja California, Costa Rica, and New York City. In his interdisciplinary creative practice, he has contributed design, art, and ideas to a client roster that has included OCULUS, TOMS, PATAGONIA, COACH, TARGET, and the LOS ANGELES PHILHARMONIC. His work has been recognized by 
CBS This Morning
, 
NBC LA
, 
ABC 7
, the New York Times, the Los Angeles Times, Cool Hunting, Elle Décor, and Angelino Magazine. He is also active in non-profits that support pediatric cancer research and homeless youth empowerment. He's currently a Lecturer at 
USC's Roski School of Art and Design
, and formerly taught as an Adjunct Professor at USC's Marshall School of Business.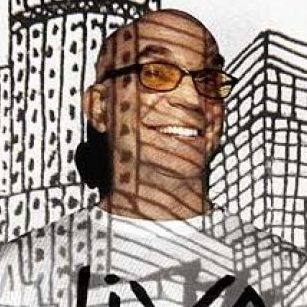 Andre Miripolsky's keen understanding of pop imagery and energy launched a dynamic career that resulted in work with Elton John (the famous 1980 Concert in Central Park "Piano Keys" costume) and Bette Midler (album package/visual design for her 1982 worldwide "DeTour"), as well as Quincy Jones, The Rolling Stones, Gato Barbieri, Robin Williams, Beastie Boys, Cheap Trick, MTV, and "The Tonight Show" with Jay Leno. For thirty years, he has continued to explore and discover creative wonders in his Kingdom of Color.